Explaining Jetpack Plugin Features and How it Helps Boost Functionality
If you already have a WordPress website, or you are only just thinking of creating one, you must have come across the name 'Jetpack' at least once and you were probably wondering "Okay, what the heck is this about?" Don't worry, i had the same feeling too when i created my first WordPress website. In fact, i didn't install the Jetpack Plugin until several weeks and countless nagging by WordPress to install the Plugin. That was years ago when Jetpack wasn't so popular. But now, every Website owner that uses WordPress CMS knows that one of the first few things to do when creating a WordPress website, is to install a Jetpack Plugin.
But what is Jetpack and why should you care about it?
Jetpack is a Plugin that allows you to enjoy the features of WordPress on your self-hosted website. Before Jetpack, people who created self-hosted websites and wished to enjoy the benefits of WordPress Content Management System had to install dozens of separate Plugins. This rendered the whole system a tad bit complicated for users.
But then, Jetpack came to the rescue. Instead of installing multiple plugins, you now only have to install Jetpack and you would have almost all the Plugins you need on for wordpress.com website.
In a nutshell, Jetpack allows you to install multiple Plugins with just one click and also allows you to update all your plugins the same way.
Jetpack was created by a company known as Automattic, the same people behind WordPress.com, Akismet and Vaultpress. It's free to install Jetpack on your website, and it's also completely free to use most of its features. However, there are some plugins and features on Jetpack that you might have to pay for in the future.
Who needs Jetpack Plugin?
As fancy as the Jetpack Plugin is, not every website owner needs to install the Jetpack Plugin. If you have your website/blog hosted on WordPress.com, then you don't need the WordPress Plugin as WordPress Plugin is only for self-hosted websites.
Features of Jetpack Plugin
Jetpack has a lot of features and some of them include:
Website Protection:
Jetpack helps to protect your website from malicious log in attempts and all types of intrusions.
Single Sign on:
You can have multiple users on your WordPress account, and they can sign on with their WordPress.com accounts.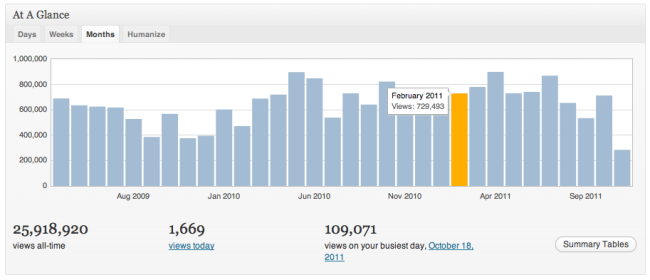 Easy Site Statistics:
One of the most important features of the Jetpack Plugin is that you can get to monitor your website's statistics. Jetpack features a Plugin that gives you clear and concise information about who has been visiting your website, and where your website traffic is coming from.
Multidevice Management:
Regardless of how many devices you use, you can login, post and manage your website using Jetpack. So, whether you want to do a quick post with your phone, or prefer to use your personal computer, Jetpack has got you covered.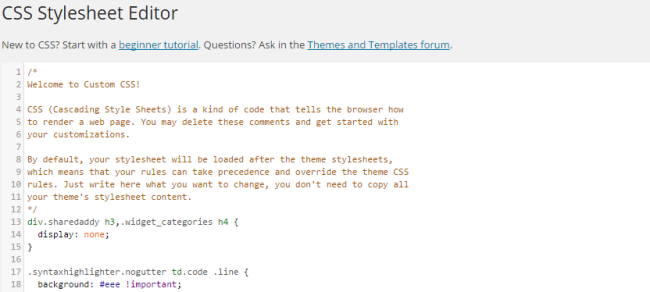 Improved Appearance:
With Jetpack, you can easily improve your website's appearance and make it friendlier to visitors. Jetpack has Plugins that allow you to:
Add extra side bar widgets to your website.
Easily create a website icon using any image you prefer.
Determine which widgets you want to have on the main pages of your website and which ones to hide.
Multimedia:
Every website owner knows that content management has gone beyond just writing a couple of articles and posting them on your website. To increase customer engagement in your content marketing campaign, you now have to include things like site images, videos and several other multimedia content. Jetpack allows you to just that with plugins like:
Videopress: Allows you to host videos directly on your website without necessarily using a third party video host.
Embed Shortcodes: You can embed videos, slide-share and other similar contents from other websites with zero coding knowledge.
Photon: Loading images on your website has never been easier as you can now upload images directly from WordPress content delivery network, with this Plugin. You can also use other photo features like the Carousel and tiled galleries, which both allow you to arrange and display your images in a way that would be attractive and engaging for your website's visitors.
Mobile Friendly Themes:
These days, almost everyone surfs the website with their mobile gadgets and you really cannot do without a mobile optimized website. Jetpack allows you to install mobile friendly themes on your website for fully optimized mobile viewing.
Increase Social Engagement:
Jetpack also has features that help to increase social engagement. For instance, your users can leave comments on your posts directly from their Facebook or twitter accounts. They can also share posts with their friends and subscribe to receive future posts.
Enhanced WordPress Posting:
Jetpack also enhances your posting experience on WordPress by allowing you use its features like posts by email, spelling and grammar (proofreading service) and other similar functions.
Automatic Backup:
You can also further protect your website with the Vaultpress Jetpack plugin which allows you to do automatic backups and secure your website.
Will Jetpack Bloat My Website and slow it down?
Jetpack is a really heavy file (imagine the size of about 40 plugins in one). Although the developers have done a good job at really stripping down the size. However, for a file that large, should you expect some bloating?
Now here's the truth………….
Jetpack is a somewhat of a 'good plugin, bad plugin' even though the good outweighs the bad aspects. It could either supercharge your website or over bloat it, depending on how you use it. You can actually avoid Jetpack over bloat by configuring only modules that you really need. Of course, you can't possibly need all the WordPress modules, as there would be a few of them that have no relevance to you.
The Beautiful Math Plugin for instance, allows you to post math formulas and equations on your website easily but how many bloggers really post mathematical formulas on their websites?
Jetpack, like every other plugin, is not perfect and could really use a bit of improvement but one thing is certain, Jetpack is a really valuable plugin that can enhance both the experience of website owners and web visitors and it is really recommended that every website owner installs this valuable plugin on their websites.